2018-2019 Recipients: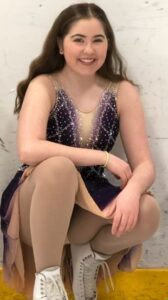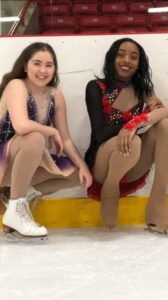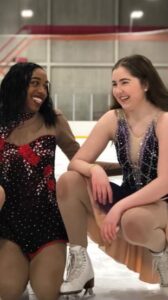 Achieving Gold Tests in the various disciplines in figure skating is an accomplishment to be very proud of and to be celebrated! Congratulations to the following skaters who have achieved GOLD!
Click here To view Triple Gold Skaters
If you were also a Pickering skater who achieved gold test status, and not already listed, please let us know via the club email and we will be glad to recognize you.
Year
Skater (Achievement)
2018 – 2019

Alex Savor (Dance, Interpretive)
Emily Weightman (Freeskate)

2017 – 2018

Kristina Saunders (Skills, Interpretive)
Emily Weightman (Skills)

2016 – 2017

Natalia Savor (Skills, Dance & Interpretive)
Emily Weightman (Dance, Interpretive)

2015 – 2016

Emily Emerson (Interpretive)
Cassie Nielsen (Dance)
Megan Shepherdly (Dance)
Emily Wardle (Dance, Skills)

2014 – 2015

Emily Wardle (Intrepretive)

2013 – 2014

Holly Branigan (Interpretive, Skills)

2012 – 2013

Holly Branigan (Dance)
Serena Gill (Dance)
Alexandra Ruhnke (Interpretive)
Sydney Vandersluis (Freeskate, Dance, Interpretive, Skills)

2011 – 2012

Natasha Calizon (Interpretive)
Serena Gill (Interpretive)
Alexandria Joknic (Dance, Interpretive, Skills)
Alexandra Ruhnke (Dance)
Christin Spencer (Interpretive)
Michele Tennant (Interpretive)

2010 – 2011

Natasha Calizon (Freeskate, Dance)
Emily Emerson (Dance)
Serena Gill (Skills)
Alissa Kuksis (Skills)

2009 – 2010

Natasha Calizon (Skills)
Alissa Kuksis (Dance, Interpretive)

2008 – 2009

Kylie Burt (Dance)
Tamara Dowhy (Dance, Interpretive, Skills)
Kirsten Kuksis (Dance, Interpretive, Skills)
Kailey Trewartha (Dance, Interpretive, Skills)

2007 – 2008

Alycia Degenstein (Dance, Interpretive, Skills)
Rachelle Degenstein (Dance, Interpretive, Skills)
Courtney Engel (Dance, Skills)
Katrina Gates (Dance, Skills)
Tori Giglio (Dance, Interpretive, Skills)
Jordan Hockley (Skills)
Kaycee Morrison (Interpretive, Skills)
Melanie Pigeon (Skills)